---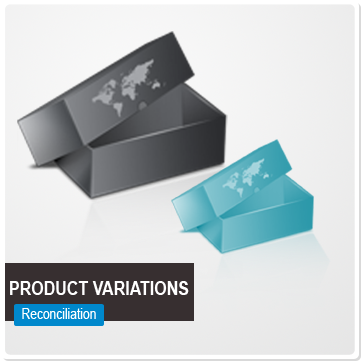 Product Variations
SimOneEMS will assure accurate quantities and prices for variation items – on all marketplaces.
The children in variation listings are unique items with their own SKUs so all prices and quantities can
be kept separate and accurate. Your orders will contain the SKU of the actual child item ordered.
SimOneEMS will easily create and manage your variation style listings. When tagging onto
existing variation listings, our system uses the UPC or ASIN to put your child items on the correct
listings. Each child item can also be independently auto-repriced by SimOneEMS.
SimOneEMS supports all of the variation options offered in Amazon variation listings. If the listing
already exists on Amazon, you just list the child items you have in stock. Every item in your family
will have the correct quantity and price on Amazon.
eBay variation style listings are fully supported. You can quickly assign the parent and child
relationships. It's easy to launch listings with multiple drop-down menus too. Listings with different
photos for each selection in your drop down menus, such as color variations, are simple. Edit your
live listings ​and/or add more children to them later.
---